camera collection for sale!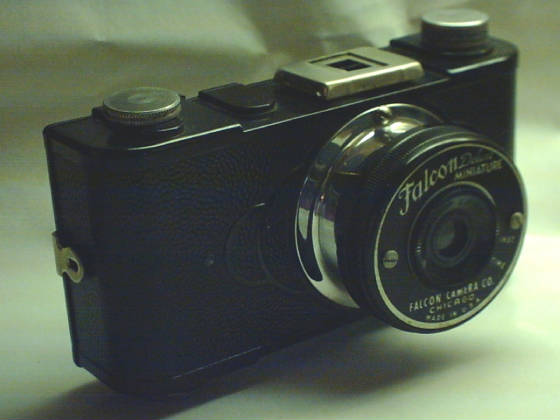 Falcon Deluxe miniature

Falcon Camera Co. Chicago, Ill. USA

use any standard vest pocket film 4.6x6 cm

Made in Chicago. This little, brown Bakelite camera has a metal viewfinder that folds up. It also has an instant and a time setting. You wind the film counter number into the first hole, take the picture, use a roll of 127 film. The latches on the back are metal. the one on the right slides to the side and the entire back can be removed. Inside, there is room for a spare roll of film.

item: # 00-f005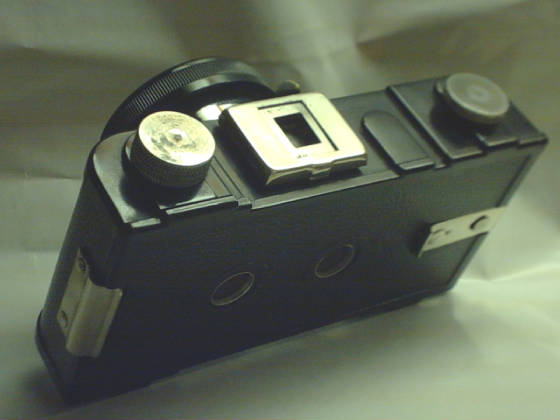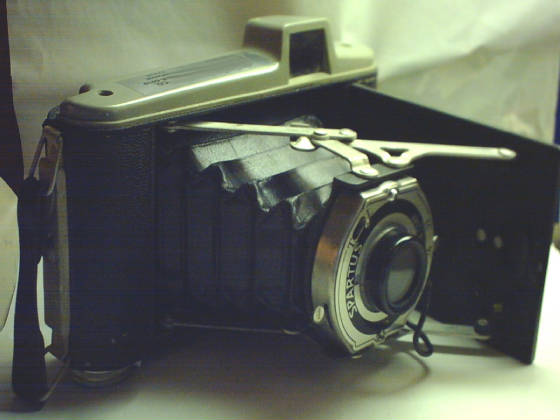 Spartus Corp.
The Spartus name is one in a sea of names used by this company. It started out as the Utility Manufacturing Co. in New York in the mid 1930's. They were sold out to Spartus in the 1940's, who also operated the company under the names Falcon Camera Corp.,and Spencer Co. In 1951 the company was taken over by the sales manager harold Rubin, and it became Herold Manufacturing. Spartus Corp. began as Utility Mfg. Company of New York around the mid 1930s. It was during the 1940s that Spartus bought out Utility, so there are cameras to be found under the Utility name as well. In 1951, Spartus was purchased by an employee, Harold Rubin, who renamed the company Herold Mfg. Co. Jack Galter, former President of Spartus, started a new company called Galter Products about the same time. Both companies ended sometime in the 1960s. use ...
120 film No. 4 Vest Pocket item: # 00-s006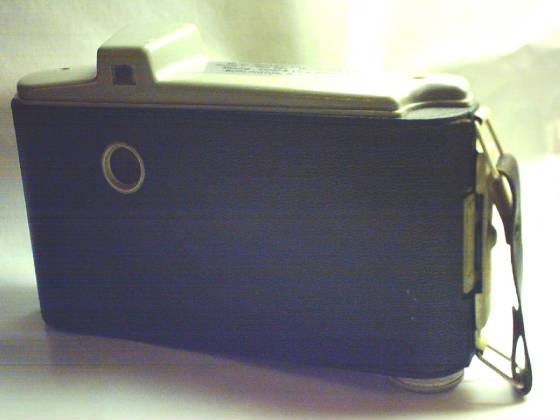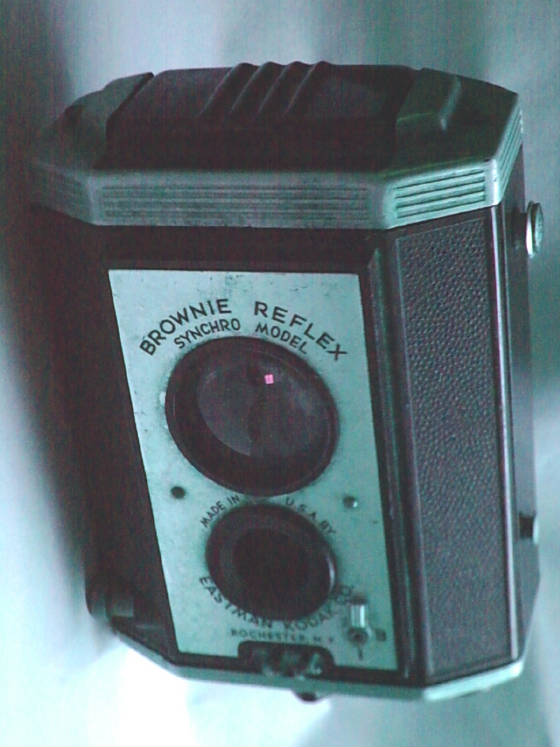 Brownie Reflex Camera

synchro model Eastman Kodak Co. Rochester, NY

Circa 1940s

Eastman Kodak Brownie Reflex Camera ,

Uses 127 film item: # 00-k00b22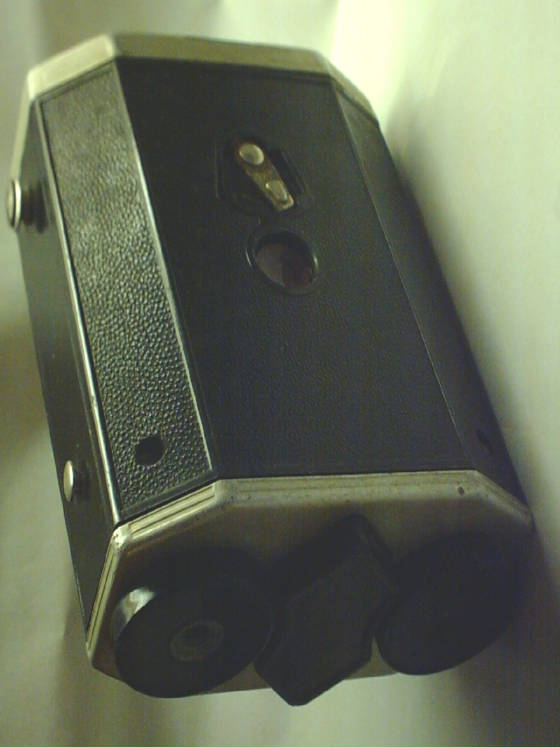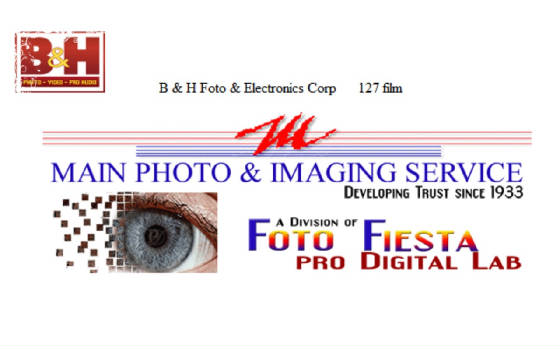 B & H Foto & Electronics Corp.
For film or camera supplies or developmening needs , try these suppliers....
B&H Photo Video
420 9th Avenue
New York, N.Y. 10001
800-831-2434 / 212-502-6272
© 2000-2010 B & H Foto & Electronics Corp.
Main Photo & Imaging Service
827 South Main Street
Santa Ana, CA 92701 phone.... 714-647-7600

Copyright © AA2008 All rights reserved

( AlamanceAtticShop&Store) AlamanceAttic Book Shop (AABooks) WCRTrkCo.

(Copyright © 2009-2015)